Can you appeal traffic offences in NSW? Ask a Traffic Lawyer.
Speak to experienced traffic lawyers based in Sydney NSW, at Crawford & Duncan Lawyers
It is not until you find yourself in a position where your licence privileges are about to be removed, that you realise just how important having a licence is to you. At Crawford & Duncan Lawyers, we understand what your licence means to you. Ask us how we can help with an appeal for traffic offences in NSW Courts. We have extensive experience in supporting clients through driving licence appeals in Sydney, and we can help you too. We have offices in Parramatta and Hornsby, and we travel to you. We serve clients throughout New South Wales Courts.
Traffic law in NSW is an area of law in which traffic offences carry heavy penalties, long disqualification periods and jail terms are a real possibility. Predominantly people need advice and representation for offences such as drink/drug driving, speeding, manners dangerous, driving dangerously or at a speed or manner occasioning grievous bodily harm or death. The Police must comply with legal requirements when prosecuting people for traffic offences. For example, there are time limitations in respect to being required to submit to a breath test and breath analysis. It is our in-depth knowledge of this area of the law gained from a combined experience of in excess of 50 years as traffic lawyers that we can assist you with licence appeals and defending charges.
What do you do when you have a car accident?
What obligations do you have to speak to the police?
As highly accomplished traffic lawyers in Sydney, Parramatta, Hornsby, Gosford and beyond, Crawford & Duncan Lawyers have the knowledge and experience to navigate you through this area of law and achieve the best possible result. Our skills cover all areas, from defending allegations before the Courts by way of contested hearings to preparing pleas of guilty and appeals to the District Court if you are dissatisfied with the outcome of your proceedings before the Local Court.
What is a habitual offender?
Crawford & Duncan Lawyers are Traffic Law Experts. They can help you reach the best possible outcome. One thing they strive to ensure with every client is clarity of communication, and procedure followed as required. Legal definitions are part of the processes involved. The Court of Law NSW determines drivers who accumulate 3 findings of guilt for serious offenses within 5 years as a 'habitual offender'. This carries with it a heavy penalty for which the accused should be made aware. They will be disqualified from driving for 5 years unless a court rules otherwise. This will be in addition to any disqualification resulting from the third major offense.
Can you still make an appeal to the courts?
Crawford & Duncan Lawyers have a solid understanding of the habitual offender legislation and its implications relative to their client's case, history, and appeal. In conjunction with the Traffic Offenders Program, Les Crawford and Michelle Duncan have successfully appealed the most severe of habitual offender penalties.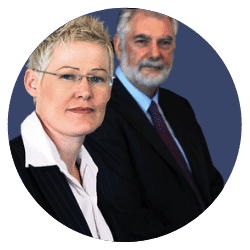 Get the right advice
(02)9844 5416